Minnesota is becoming record snow this season. We have stood a lot snow that urban centers will not receive enough places to place it. I am a careful driver, but more careful once i look around corners stacked with snow. The frigid weather remains around for a few days and makes Minnesotans consider soup. Supermarkets are running soup specials and creating cracker displays.
I've many soup recipes and corn chowder can be a. The very first recipe originated from Colonial plus it would be a simple mixture of salt pork or bacon, onions, taters, and corn. Because the recipe spread in one part of the country to a different, regional foods were place in it.
Based on "About Chowder Soups," articles across the Soup Hoopla website, bacon was applied because the chowder base. "The region fishermen would throw kinds of their catches in a large cauldron or pot and boil the chunks of fish with a number of vegetables and taters." With the 1800s, cooks began adding clams to chowder. Some other type of chowder, corn and sausage and beef, started the first recipe.
Colonial Williamsburg restaurants still serve traditional corn chowder along with the recipe is incorporated in "The Williamsburg Prepare book." It comes down lower to salt pork, while offering the traditional ingredients: onion, celery, taters, chicken stock, corn, and butter." Cream-style corn eliminates the advantages of removing kernels inside the cob.
Recent recipes add extra vegetables, for example chopped zucchini, to boost the dietary value.
Corn chowder is generally thickened with cream or butter-flour roux. For almost any Mexican twist, I added a can of Fiesta Nacho Cheese soup, extra cheese, plus a handful of canned chile peppers. Since the cheese soup and cheese are salty, I did not add any more salt. I added the chile peppers in the last second so that they wouldn't get mushy. Serve the soup with crusty rolls or crackers.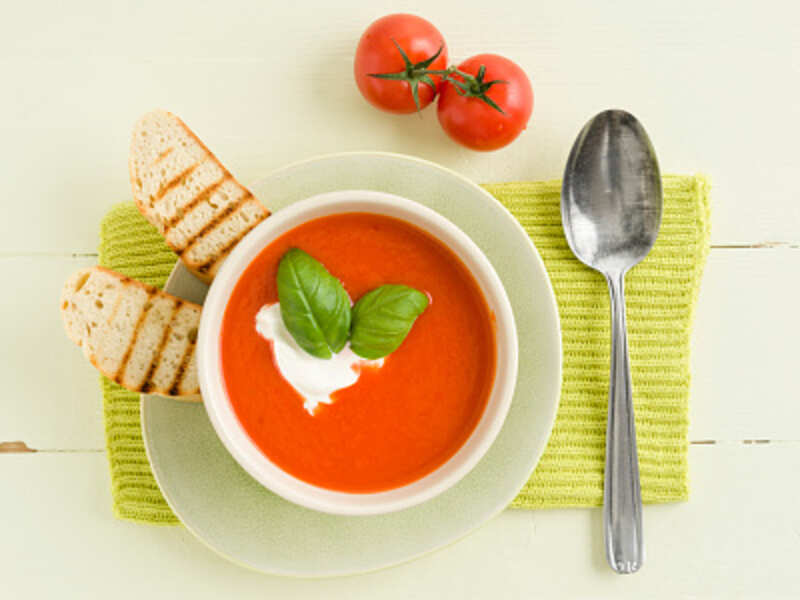 Ingredients
1 tablespoon essential essential essential olive oil
1 tablespoon butter
1 small yellow onion, diced
1 rib celery, diced
32-ounce carton no salt chicken stock
3 cups frozen corn, defrosted
10 3/4-ounce can Fiesta Nacho Cheese soup
1 1/2 cups shredded, two percent Cheddar cheese
3 tablespoons chopped eco-friendly chiles (or higher)
Method
Put essential essential essential olive oil and butter in soup kettle. Add chopped onion and celery. Prepare over medium heat until vegetables are soft. Turn heat to low after which add chicken stock, corn, cheese soup, and Cheddar cheese. Cover and simmer over low heat for ten mins. Stir the soup a couple of occasions so the cheese does not stick o the ft in the kettle. Garnish with crumbled bacon or Mexican chips. Makes 8 primary course servings or 16 appetizer (half cup) servings.